Simplify your calling process
With click to call you can make calls from anywhere while browsing on the web.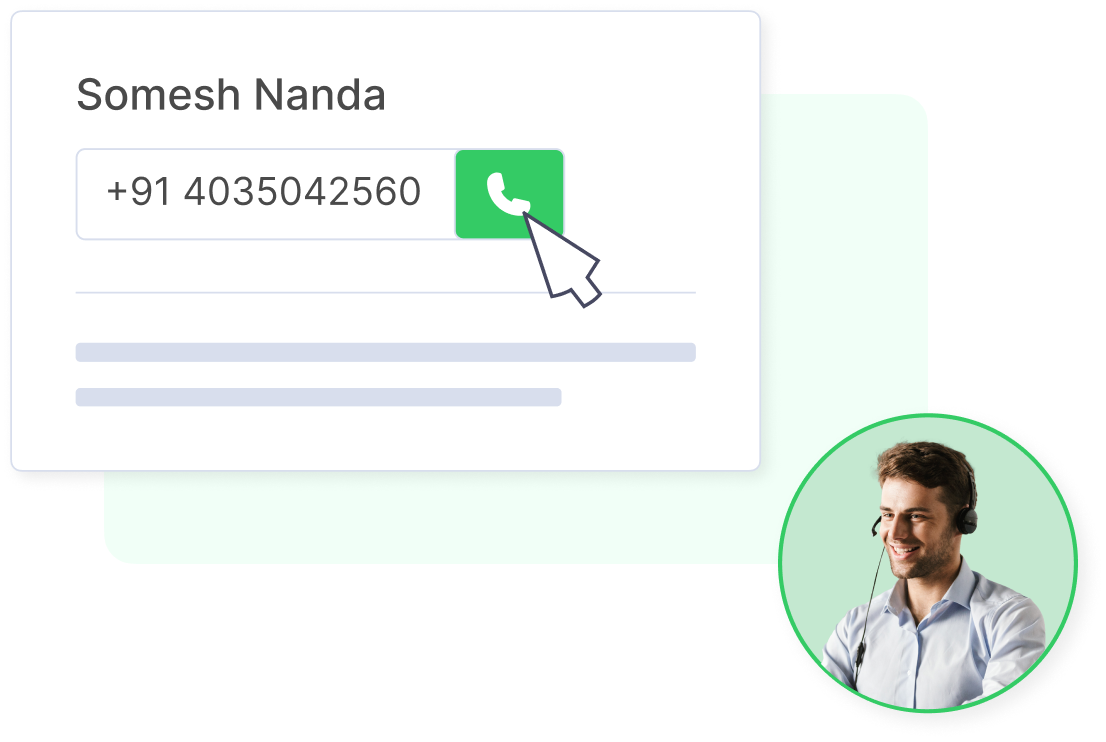 Click to Call is a convenient and time-saving feature that empowers users to make phone calls with just a click from their web browser or CRM, helping businesses and professionals increase productivity and streamline their workflow.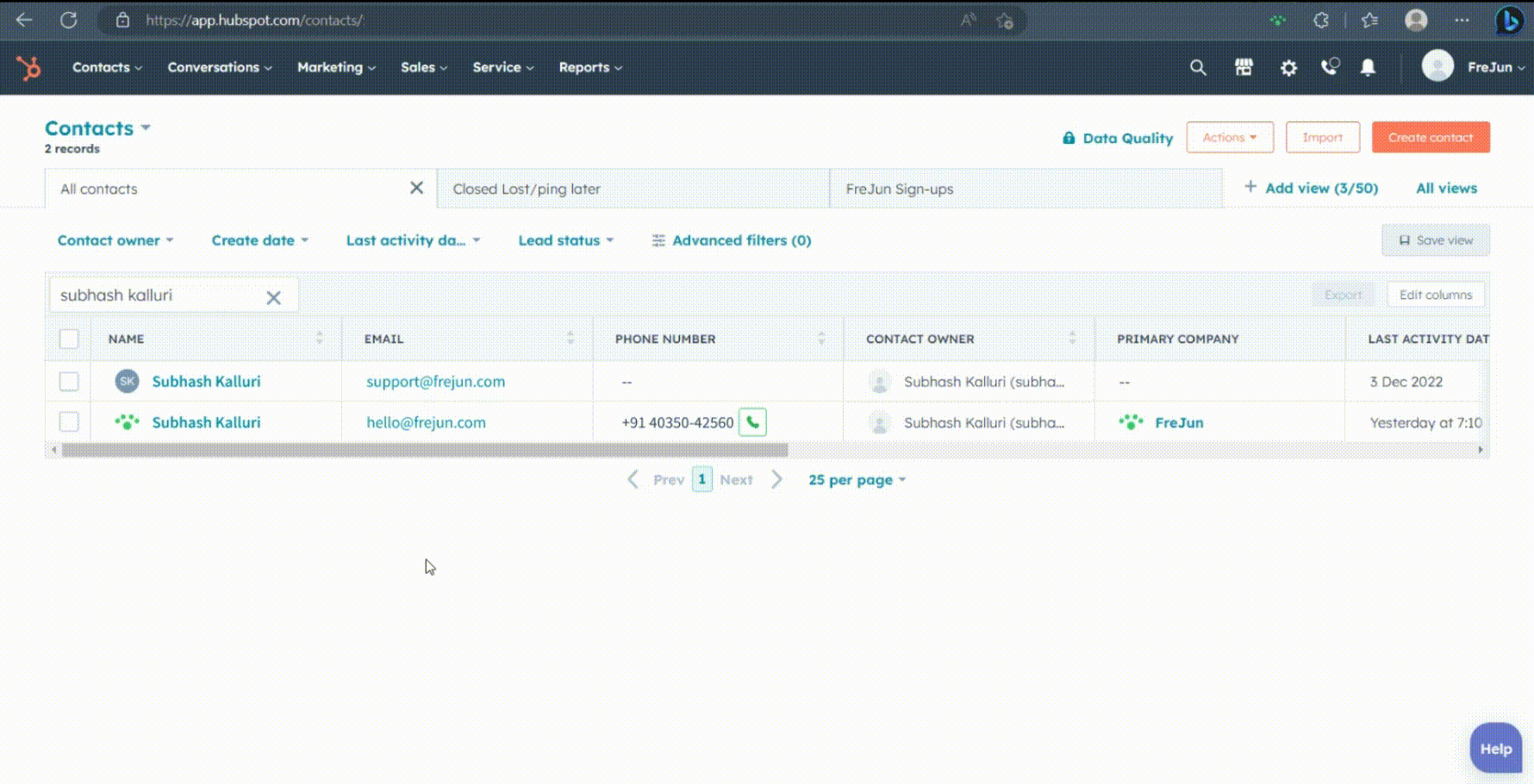 Why you business needs it
No switching between multiple apps. Click to call from anywhere while browsing on the web.
Monitor all inbound and outbound calls, and leverage this data to generate comprehensive call reports and analytics.
Easy integration with any ATS or CRM platform to bring the best of both platforms. 
What our customers say about us
FreJun is an excellent platform for calling & maintaining records of calls. The product is user friendly with great analytics on reports which makes calling more productive. My most liked feature is its integration with several other platforms, virtual business number & WhatsApp option.
FreJun has made the job of our recruiters easier by automating the manual work of calling candidates one after the other in a monotonous fashion. Calling time of recruiters has considerably reduced; therefore, recruiters are able to allocate their bandwidth on other tasks and be more productive.
The Gartner Digital Markets badges from Capterra, GetApp, and SoftwareAdvice are trademarks and service marks of Gartner, Inc. and/or its affiliates are used herein with permission. All rights reserved. Gartner Digital Markets badges constitute the subjective opinions of individual end-user reviews, ratings, and data applied against a documented methodology; they neither represent the views of, nor constitute an endorsement by, Gartner, Inc. or its affiliates.
Get started with free trial!